Downtown Darjeeling Premium Loose Tea
---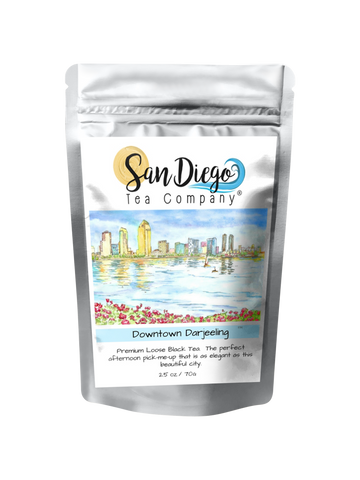 Downtown Darjeeling
This is our favorite afternoon tea.  An elegant black tea with just enough caffeine for that perfect 'pick me up' any time of day. This tea reminds us of the famous line from the Anchorman movie 'You stay classy San Diego!'.  
Ingredients: Black Tea
To Brew: 1 teaspoon per cup, steep 3-4 minutes.
Check our EZ Brew Teapot and single cup Infuser to make loose leaf brewing easy.
Serving suggestion: A squeeze of lemon and honey.
2.5 oz/70 g
Related Products
---