Proper English Tea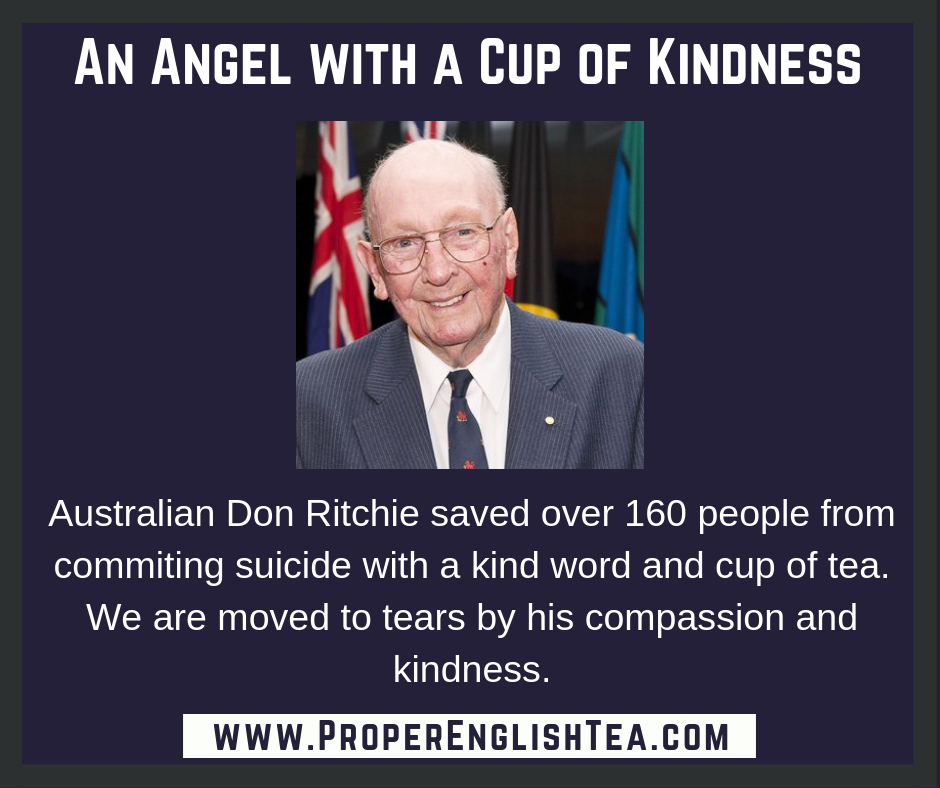 We love this story of a kind Australian man who lived across the road from a high clifftop that drew a number of desperate people ready to give up on life. Read the story of how a kind word and cup of tea literally made the difference between life and death for many of them. https://www.cbsnews.com/news/australian-angel-saves-lives-at-suicide-spot/  We know this story will touch your heart and make you think when you are out and about how something as simple as a smile could make a massive difference to someone. 
---
Don't forget to have at least one cup of Proper English Tea daily...and if you do there's lots more things you won't forget too! Not only is a proper cup of tea refreshingly invigorating but studies suggest that it may help improve memory. Studies at the University of Newcastle upon Tyne in England found that both green and black tea inhibited the activity of enzymes associated with the development of Alzheimer's Disease, but coffee had no significant effect.  Another fabulous reason to enjoy your cuppa. How about a cup of London Grey to help your grey matter?   Or a lovely cup of English...
---
Be Legendary...enjoy the big bold taste of our organic Wakey Wakey tea! We decided to pay a game and guess which of our gorgeous teas various legends would enjoy most. Our pick for the beautiful Lauren Bacall and Humphrey Bogart definitely had to be strong and full of character...that's Wakey Wakey! Whether at breakfast or after a Hollywood night out we know this legendary couple would love this tea.
---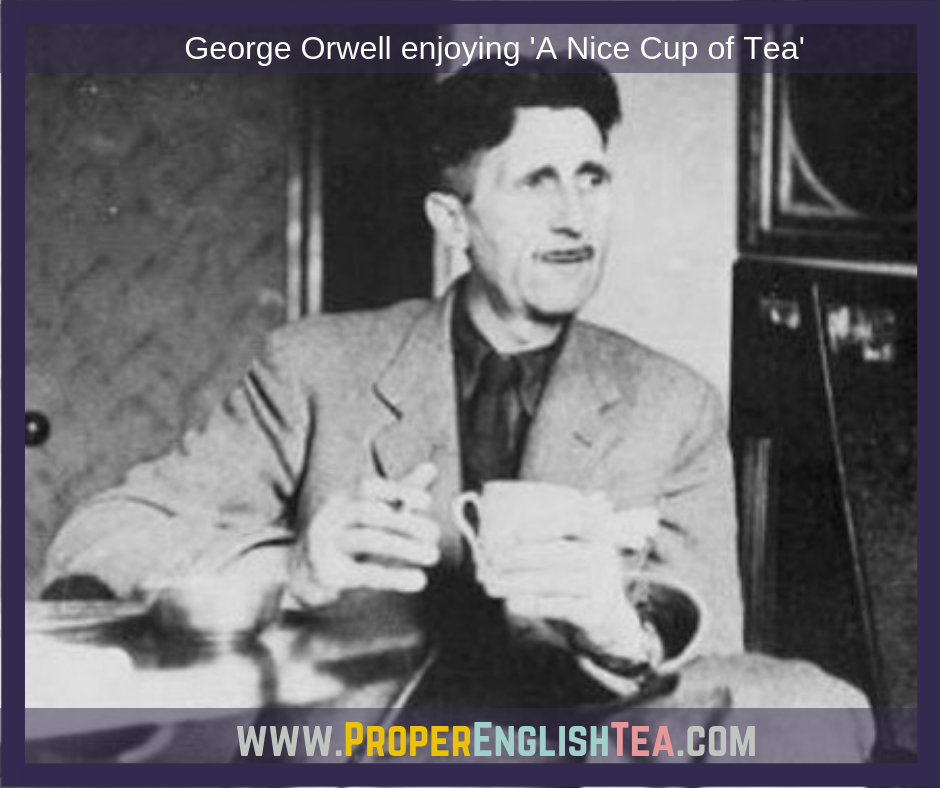 English Author George Orwell wrote an impassioned essay on the 'proper' way to make a Nice Cup of Tea that was published in the London Evening Standard newspaper on January 12th, 1946